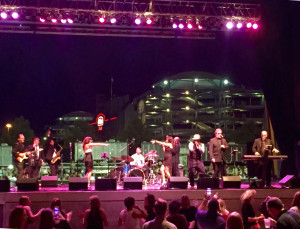 Corporate events are top specialties for the In The Mood band and Orchestra. They travel nationally for major events on a regular basis and their clients include many fortune 500 companies. Let our staff of award winning event specialists help you create the perfect corporate event. We have ENDLESS variations on both simple and elaborate themes. In The Mood offers a variety of packages that range from smaller versions of the band all the way up to a 22pc Dance Orchestra. They have over 1000 letters at their management headquarters in Downtown Pittsburgh with a 16,000 square foot production facility.
In The Mood offers the following World Class services to the corporate event planner:
Full scale major event production
World-Class event conceptualization, layout and design
Financial consulting
The latest techniques for increasing participation and retention
Award winning musical and theatrical talent
Physical event design, including layout, Staging, Electrical, Audio, Video and Lighting Production

To see more photos visit our Corporate Event Galleries.